AIAS Foundation Scholars Attend 2022 D.I.C.E. Summit

---
Recently, the 2020-2022 AIAS Foundation scholars attended the 2022 D.I.C.E. Summit for an all-expense paid trip to the annual executive leadership conference. Before the start of the conference, the scholars were provided a day of professional workshop training, including courses on professional communications, resume/biography review, and networking/industry counseling sessions.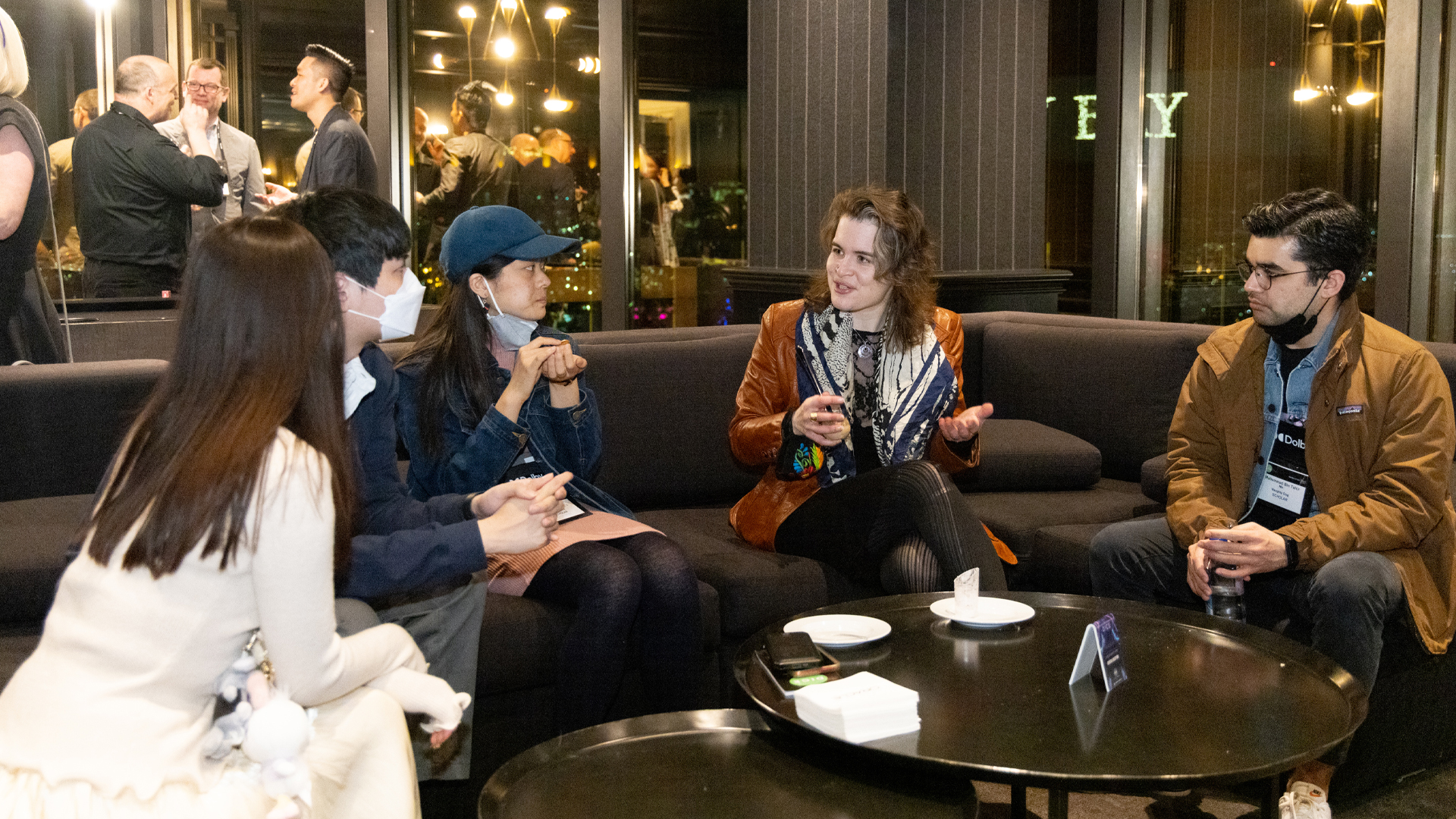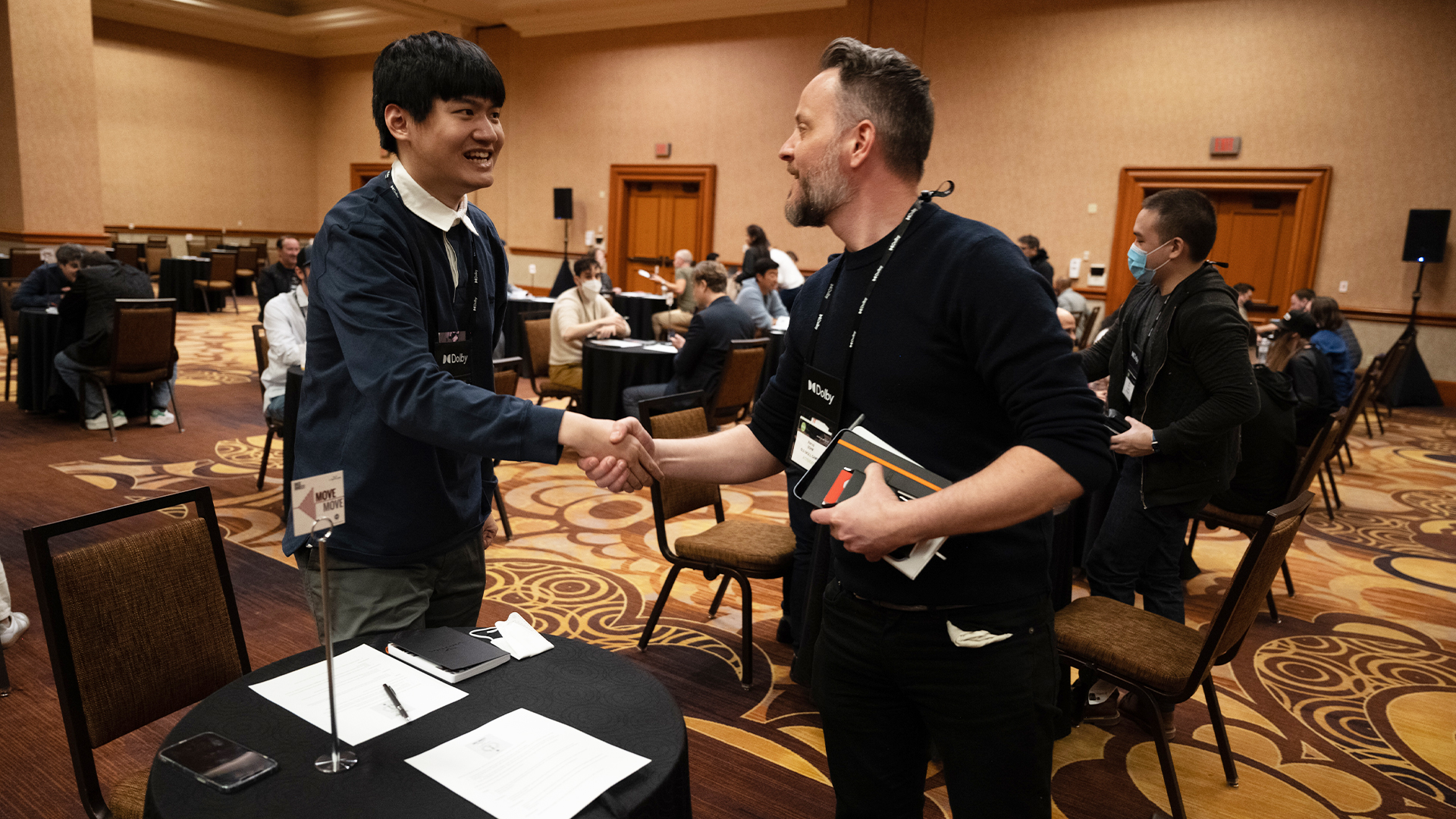 Scholars had a chance to utilize their learnings throughout the week with specially scheduled breakfast and lunch Q&As with industry leaders, evening networking events, a speed networking session, workshops, and roundtables. Additional highlights included attending the speaker line-up and Industry Town Hall in person as well as an opportunity to attend the 25th Annual D.I.C.E. Awards, the premier peer-based industry Awards Show. Two of our scholars, Sarah Malcom and Muhammad Bin Tahir Mir, were also featured on stage during the ceremony to assist winners and present trophies.
Here are the 2020-2022 Scholars who attended this year's D.I.C.E. Summit:
AIAS Foundation Scholar: Michelle Bryant, University of Wisconsin - Stout Game Design and Development
AIAS Foundation Scholar: Anran Gong, Carnegie Mellon University, Entertainment Technology Center
AIAS Foundation Scholar: Jessica Jung, Producer, Niantic, Inc.
AIAS Foundation Scholar: Xi (Amelia) Li, Lighting/Media Designer at Lightswitch
AIAS Foundation Scholar: Sarah Malcom, Gnomon School of VFX, Animation, and Video Games, BFA Digital Production
AIAS Foundation Scholar: Muhammad Bin Tahir Mir, Animation Technical Director, Naughty Dog
AIAS Foundation Scholar: Jingyu Zhuang, Carnegie Mellon University, Entertainment Technology Center
WomenIn Scholar: Alina Constantin, Adjunct Faculty, Parsons School of Design
WomenIn Scholar: Rong (Rosy) Fu, Associate Technical Artist, Naughty Dog
WomenIn Scholar: Ah Young Joo, University of Southern California Interactive Media and Game Division
WomenIn Scholar: Tiffany Li, Software Engineer, Riot Games
WomenIn Scholar: Rachel Li, Independent Game Designer
WomenIn Scholar: Night, San Francisco Conservatory of Music
WomenIn Scholar: Anjali Shah, Carnegie Mellon University Entertainment Technology Center
WomenIn Scholar: Vanessa Torres, Gnomon, School of VFX, Games & Animation
Girls for Gaming Scholar: Isabel Wong, University of California, Los Angeles UCLA), Global Studies
Click here for more information on the AIAS Foundation, WomenIn, and Girls for Gaming scholarships.