Amplifying New Voices is a one-day workshop that focuses on professional skills and representation, held in conjunction with the Game Developer's Conference.
As the gaming industry evolves, we have an obligation to amplify voices from all aspects of our community. We can help change and shape the space of our industry by mentoring diverse participants who are emboldened to become our next generation of leaders.
This program, approaching its 6th year, provides a full-day workshop of hands-on training and coaching for applicants who demonstrate high potential as new voices, with the goal of creating outstanding, activated role models for under-represented groups and perspectives.
Professional and Personal Development
Participants work closely with coaches while learning more about personal and professional PR and enhancing their public speaking and presentation skills.
Community Building
Attendees are introduced to a likeminded community that inspires and supports new voices, helping each other change the face of the game industry.
GDC Conference Support
In addition, ANV provides a complimentary pass to GDC as well as a stipend that can be applied towards flight and hotel accommodations in San Francisco.
---

ANV Summary

ANV was founded by a group of women in the games industry (Perrin Kaplan, Zebra Partners; Robin Hunicke, Funomena; Caryl Shaw, Double Fine Productions; Meggan Scavio, AIAS – formerly GDC; Brandi House, formerly Oculus) in an effort to raise the profiles of underrepresented developers. As of 2019, ANV is managed by the AIAS Foundation though still operates with the help of its founders.
ANV accepts 36 applicants out of an application pool of 150, on average. We are looking for applicants who self-identify as underrepresented, have been in the games industry for at least 3 years, and has shipped at least 1 or 2 titles. The goal is to provide training for early or mid-career developers to professionally represent their game or company to their peers, audience, and/or media.
The 36 applicants are divided into groups of 6 during the workshop. Each group is assigned a coach who works with them for the duration of the workshop. Coaches are diverse industry professionals who volunteer their time for this important cause.
We continue engagement with each "graduating class' via Facebook groups. ANV graduates share their professional achievements and act as a support group for each other.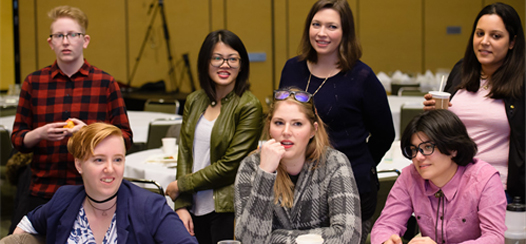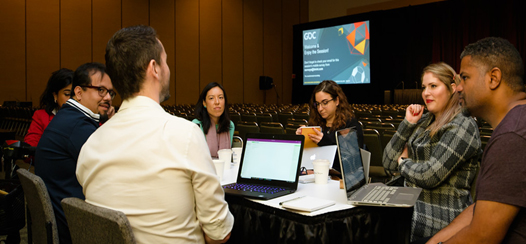 We provide each participant the following:
$1000 travel stipend
Complimentary All Access GDC pass
Professional head shot
On-camera speaker training
On-camera media training
Bio writing
---

Funding Opportunities

We appreciate the value in providing an opportunity for ANV participants to build relationships and learn from a variety of sponsors interested in supporting this event.
$80,000 – Diamond Sponsor

$40,000 – Silver Sponsor

$10,000 – Gold Sponsor

Cover all of the costs of this program as outlined in the budget
Opportunity to provide a coach or act as host for the day
Branding on screens and signage during event as well as on the ANV website
Access to full roster of applicants (approx. 150) and participation in finalist selection process (36 finalists)
Opportunity to provide giveaways to participants
Opportunity to provide a coach for the day
Branding on screens and signage during event as well as on the ANV website
Access to full roster of applicants (approx. 150) and participation in finalist selection process (36 finalists)
Opportunity to provide giveaways to participants
Opportunity to provide a coach for the day
Branding on screens and signage during event as well as on the ANV website
Opportunity to provide giveaways to participants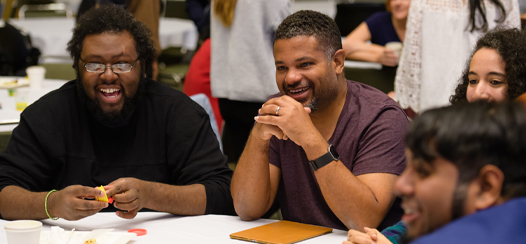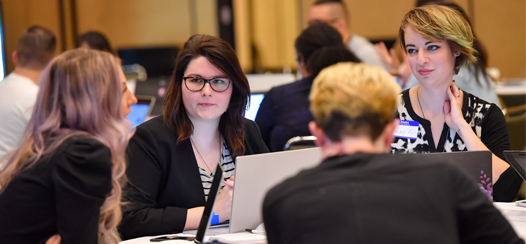 ---

Amplifying New Voices Budget
| | |
| --- | --- |
| $36,000 | Participant Travel Stipend |
| $24,000 | Breakfast, Lunch, Snacks |
| $10,000 | Audio Visual equipment & labor |
| $4,000 | Photographer |
| $1,000 | T-shirts and supplies |
| $,5000 | Administrative costs |
| $80,000 | Total |
---
Amplifying New Voices Workshop Agenda
8:40 am
Welcome
8:45 am
Coach Introductions and
Overview
9:15 am
Ice Breaker
10:00 am
Bio Writing
10:30 am
Bio Writing & Review Working Session
(Coaches review/critique bios)
11:40 am
Mini-Lecture on Public
Speaking
12:00 pm
lunch break
12:30 pm
Keynote/Lecture Practice
& Presentations (Participants present 5-minute lecture on camera)
2:00 pm
Keynote/Lecture Recording
Feedback Working Session (Coaches review/critique lecture)
3:40 pm
Mini-Lecture on
PR/Interview Techniques
4:00 pm
PR/Interview Practice
Working Session (Participants answer interview questions on camera and then
Coaches review/critique)
5:45 pm
Thank you and Wrap Up
All day
Professional Head Shots