Please join us on June 17, 2017 for the first professional development online course of our Educational Summit initiative.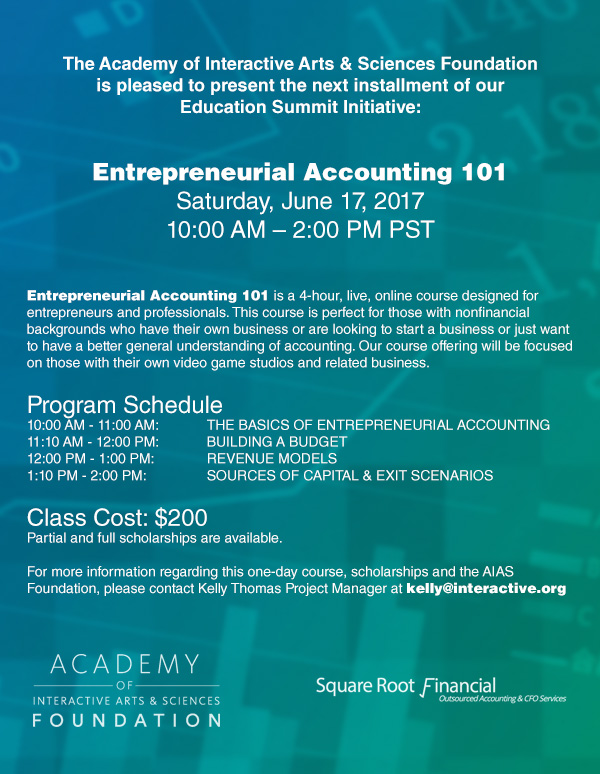 ---
Welcome to the Academy of Interactive Arts & Sciences Foundation.
Our 501(c)3 nonprofit organization strives to imbue the interactive entertainment industry with the best and the brightest professionals to maintain a legacy of innovation and success. We partner with changemakers to support industry-wide moves to improve our professional culture.
The AIAS Foundation was founded to address the lack of representation in the interactive entertainment industry. Beginning in 2010, the Foundation began providing scholarships to university-level students interested in pursuing careers in gaming. As we grow, we've learned that financial support is not enough to change the status quo – students and professionals are seeking support from impactful mentors, meaningful network access and cutting edge education.
As we continue to grow in 2017, consider becoming a contributor and join our mailing list to keep current with our coming programming.